As Ellen Barry left India after 10 years of reporting for the New York Times, she noted "it is painful to cover, and it is painful to leave". Her powerful words capture all too well the contrasted feelings we too experienced. One has no choice but to accept the sheer magnitude of the challenges, most of all environmental, that the country is facing. But one can also choose to focus on the optimism and the energy of the people who are willing to tackle these challenges. This is what we did.
Last December, Slow Motion Projects started its last Asian mission for 2016 in Dehradun, the capital city of the Himalayan state of Uttarakhand. The goal of this project: tackle the unprecedented Indian garbage crisis.
This problem is complex but can be traced down to two major causes: the lack of awareness about the health impact of dumping and burning dry waste, and the absence of infrastructure for collecting and managing solid waste. India is among the largest producers and consumers worldwide of plastics for food and goods packaging. The Indian plastic frenzy has dramatic consequences on public health, as toxic substances contained in plastic leak into soil and water before coming back up the food chain… What goes around comes around. In rural areas, plastic ingestion kills hundreds of thousands of cows every year, a huge toll taken on the income of farmers. The volume of unsegregated garbage, in which organic and dry waste are mixed, is increasing alarmingly around popular tourist destinations. Edible matter in garbage constitutes an attractive food resource for wild animals, but when no segregation is done they end up consuming toxic plastic waste.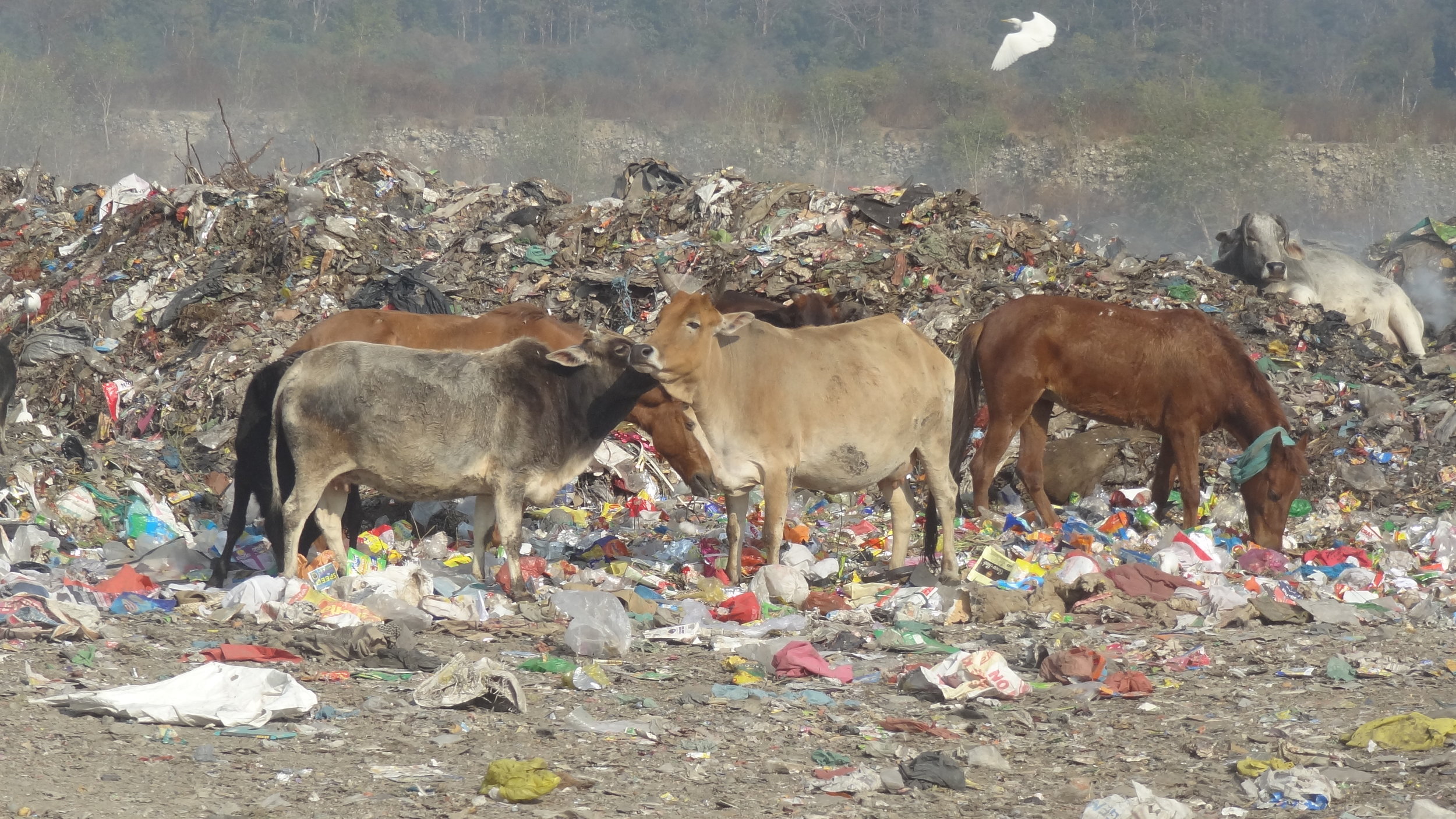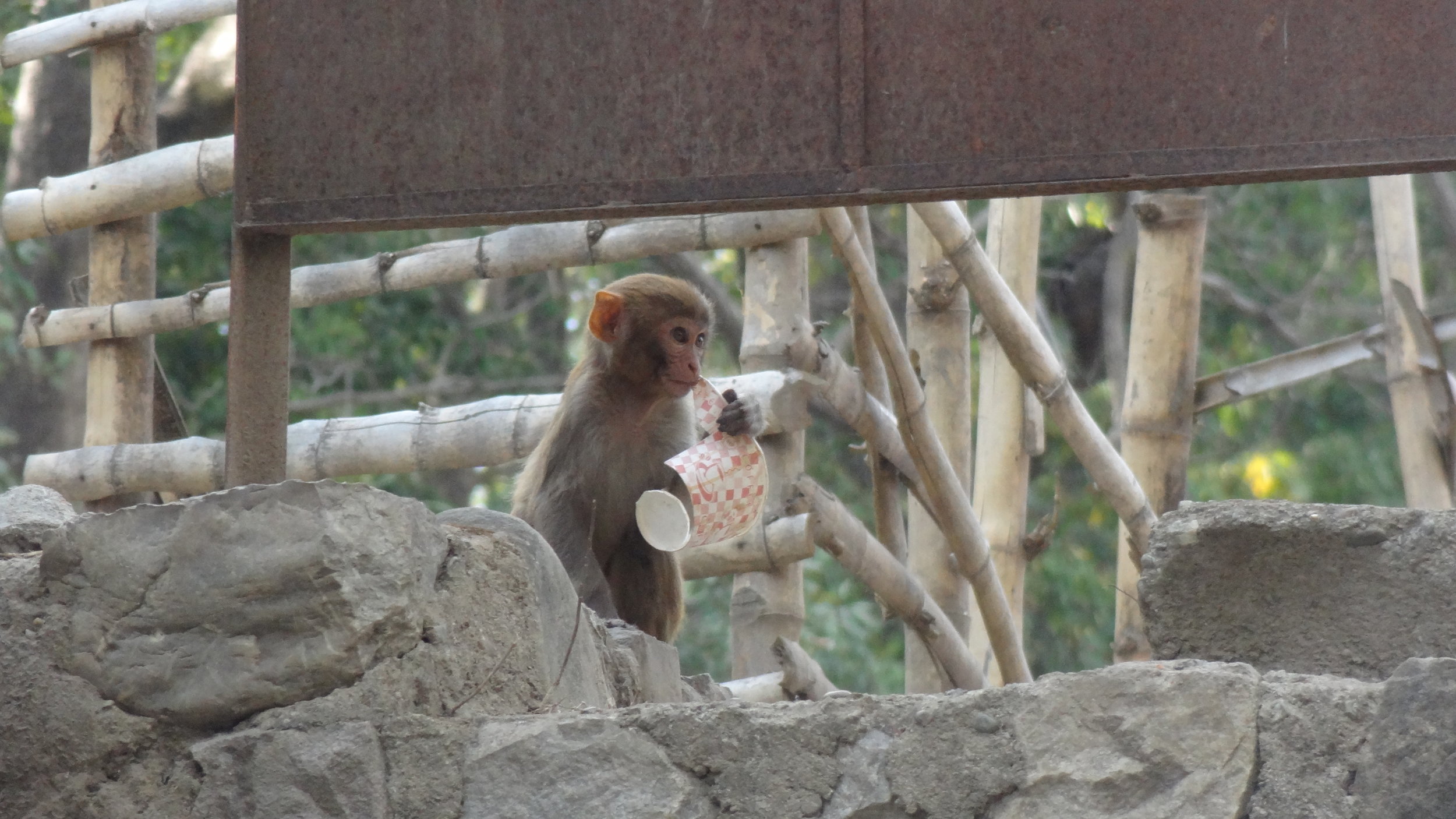 Based in Dehradun, our partner NGO Nature Science Initiative (NSI) is working to increase awareness and bring solutions to the garbage issue in the rural and urban Uttarakhand. Working together for 3 months, Slow Motion Projects and NSI developed an action plan comprising school programs to sensitise children, awareness campaigns in rural villages, tourist destinations and urban areas of Uttarakhand, and the development of partnerships with other organisations ensuring the collection and management of waste. This action plan will be rolled out in 2017, in 20 villages and 2 major Himalayan tourist spots.
Thanks to the support of our donors, we hired a young and dynamic communication team who will create short movies for social media, posters, flyers, and promotional stickers to be displayed in stores participating in the garbage-free programme. We also supported the work of a skilled education coordinator tasked with enrolling schools into the programme; he already presented and discussed the garbage issue in 3 village schools of Uttarakhand, last December. Interventions in 40 schools are already planned for 2017. In Dehradun, NSI started to organise public walks in different areas of the city where residents can learn about waste, and how to reduce and manage it. With this plan, we expect to see clear steps towards the reduction of garbage pollution in Uttarakhand.
Reducing garbage pollution in Uttarakhand will lay the ground for the development of a responsible and competitive agriculture. It will also help preserve wildlife and nature, thereby allowing for tourism to further develop in a responsible way, and it will give the opportunity for Dehradun to become a pioneering clean city in India. We believe this is possible, because we have observed first-hand the relentless drive and optimism that characterises the local environmental actors. The die is cast; you help it roll. As always, thanks for your support.