A few weeks ago, Slow Motion Projects spent a few days in New Delhi; there is no doubt that what we saw there will remain etched in our memories for a very long time. When you hear that Delhi is extremely polluted, and that you see extreme poverty at every street corner, well: this is true. We stayed in Delhi right after Diwali, one of the biggest celebrations in India during which people light crackers in the streets. In addition, during the winter months in India, the farmers in the northern part of the country burn their crop fields to fertilise the soil for the next harvest. These events, combined with the constant traffic, resulted in air pollution levels far above the maximum of any established scale to measure the concentration of toxic particles in the air. The air was so dangerous indeed that schools remained closed for several days.
Behind the smog cloud, however, we saw rays of sun. Our local partner in Delhi, the NGO Pardarshita, battles to facilitate the implementation of the 25% clause regarding admission of underprivileged children in private schools, according to the Right To Education Act enacted by the Indian parliament in 2009 (more information on our project page). Pardarshita welcomed us in one of their centres for school support, located in a very poor area of the city. The NGO runs several centres, where needy children get free help with their school homework. The kids can also come to the centres anytime to read the books available there. Their mothers are often women facing difficult life situations: they are abused by their husbands, victims of violence (often linked to addiction problems), or when they decide to leave, they become isolated and alone with their children. Pardarshita supports those women through the enrolment process of their children into private schools, providing them access to computers and help with the procedures.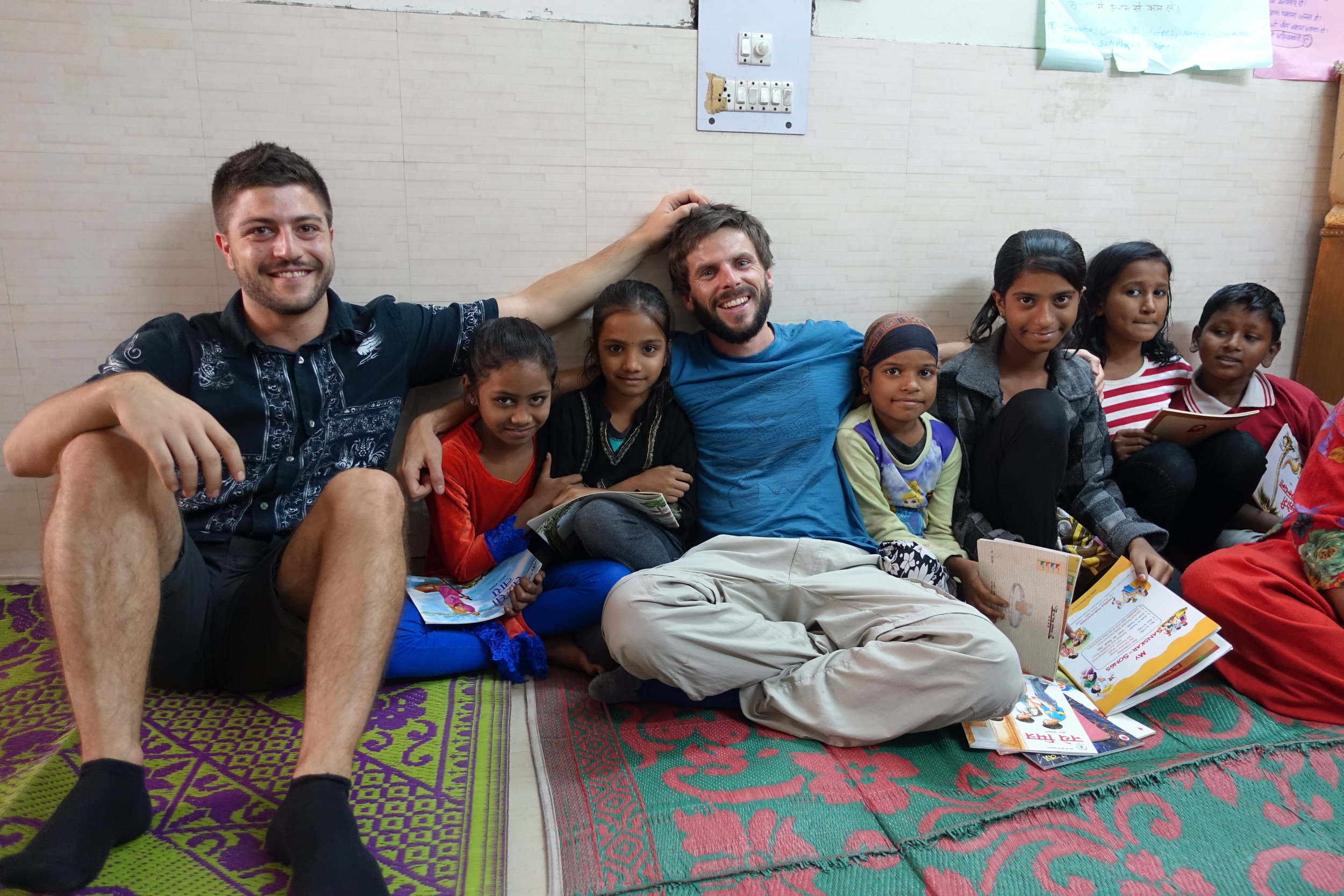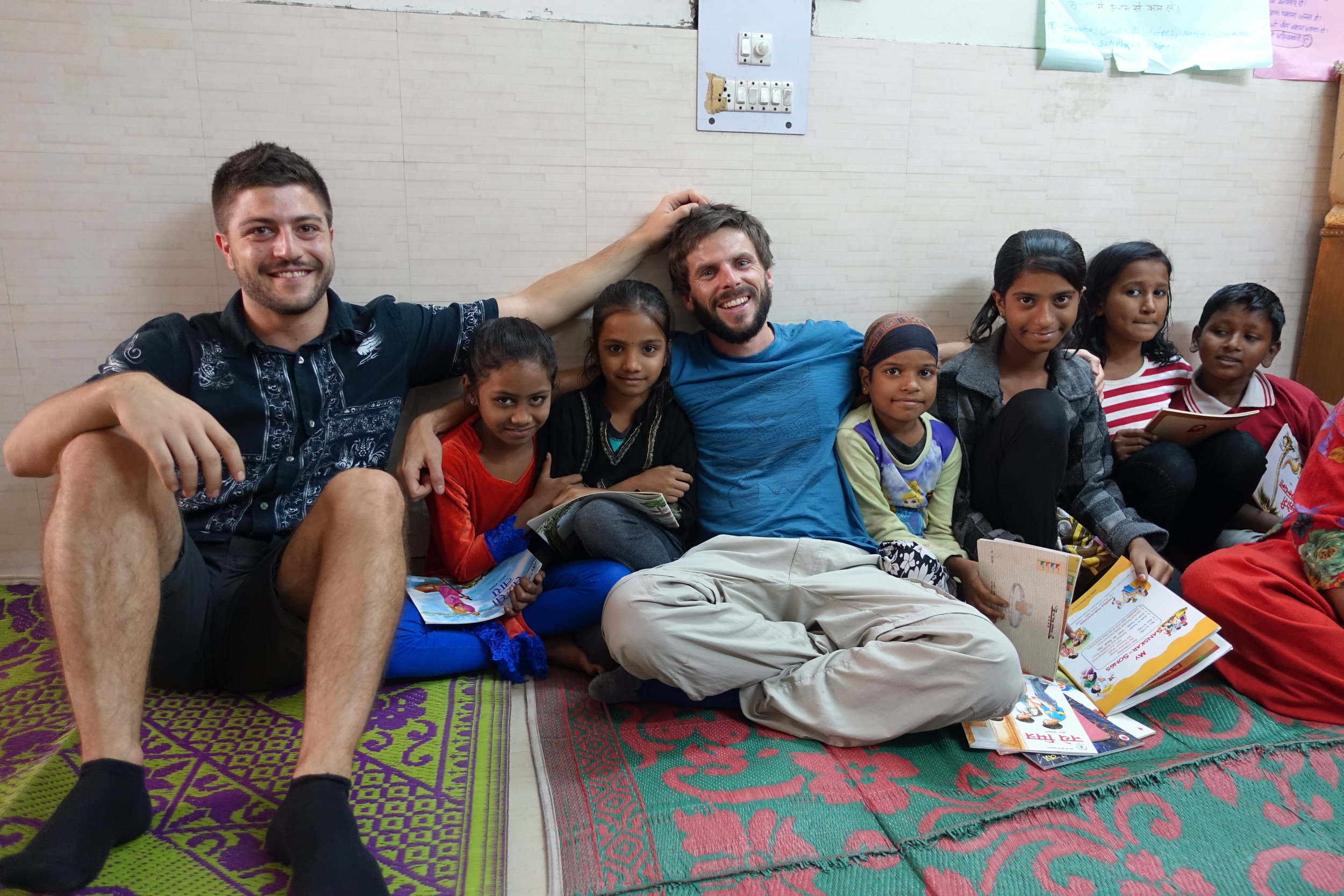 During those days of extreme pollution, it became clear that Slow Motion Projects needs to play a bigger role in empowering the children to change the future of their city. Those kids face the reality of poverty and poor health linked with air pollution, and we want to allow them to dream of their future life, better and cleaner. For the next step of our action with Pardarshita, Slow Motion Projects will supply the school centres with nature education books. In particular, we will bridge our two current Indian projects by acquiring and distributing in the centres the nature book "The Secret Garden", and further publications of our partner NGO in Uttarakhand, Nature Science Initiative.
Before we went away, the kids left with us their very special way of saying thank you to all the generous donors who contributed to supporting the project... Keep an eye on your mailbox! We join them in expressing gratitude for your donations, and constant support and attention towards our actions.